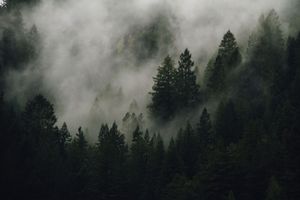 Bio
With a deep appreciation for the raw power of rock and the storytelling ability of rap, Leviticuss is not afraid to experiment and push boundaries with different musical influences, blending rock, rap, and other genres to create a unique and captivating sound. 
As a genre-bending artist, Leviticuss draws inspiration from a wide range of musical styles - from country, to hip hop, to numetal and beyond. His unique blend of genres creates a musical experience that is both exhilarating and thought-provoking. With each new release, he continues to challenge himself to create something fresh and exciting, pushing himself creatively to explore new sounds and styles. 
Leviticuss has made a name for himself in the Pacific Northwest scene, and his bands high-energy and unforgettable performances that leave the crowd wanting more. But they don't want to stop there. His band has big plans for the future of their music, and is dedicated to taking their sound and vision to new heights. Their infectious enthusiasm and authentic passion for their art is evident in every note they play, drawing fans in and holding them captivated until the very end. 
Inspiring others through his music is the ultimate goal for Leviticuss. He believes that everyone should find their own voice and use their platform to make a positive impact on the world. His passion for music has taken him on a journey of self-discovery and growth, constantly pushing him to evolve and innovate his sound. 
Despite their success, Leviticuss remains grounded and truly dedicated to their craft. They believe that music has the power to change lives, and they are committed to using their platform to spread positivity and hope wherever they go. Above all, Leviticuss believes that Jesus Christ has the power to heal, save, and bring people together. Through his words and music, he hopes to spread a message of hope and positivity that can make a real difference in people's lives.